ASBG is a business representative body helping organisations deal with the substantial and rapidly changing environmental, and greenhouse laws and helping them to become more sustainable.
Below is are our current set of environmental training and environmental seminars to assist you in being better at managing environmental issues at  your site. We also run many other member events and more details are available on our website.
Environmental Training and Environmental Seminars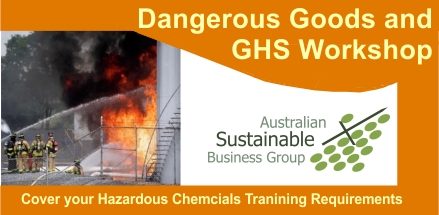 This is a practical  half day workshop designed to get supervisor and managers up to speed on classification, storage and handling of dangerous goods and GHS hazardous chemicals covering the Workplace Health and Safety Regulations. It focuses on the use of Australian Standards to provide simple answers to minimise risk of storage of dangerous goods at your site. See more...  Register here.

This is a practical one-day course which provides and overview of common wastewater systems design and treatment equipment used to meet sewer and stormwater acceptance criteria. Solid liquid separation, Biological treatment, chemical treatment, tertiary treatment and maintenance and operation of key equipment will be covered.
This workshop will help you assess and manage your wastewater treatment system issues via a workshop and assist in getting you the answers you need.  See more...   Register Here.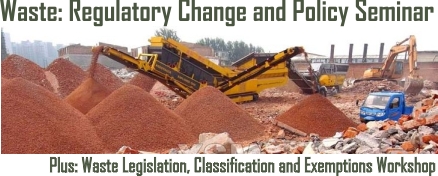 A morning seminar on recent and proposed changes to waste regulation and policy affecting NSW businesses.  This includes an overview of the POEO (Waste) Regulation and corresponding C&D Recycling Standards as well as recent court cases and impact of the proposed $70/t Queensland waste levy on the NSW waste market and sector.  A afternoon workshop on waste laws, classification, exemptions and much more follows.  See more. Register Here

A one day seminar covering the complex and overlapping requirements for efficiently managing asbestos contaminated soils, land and asbestos waste disposal.  Three regulatory agencies combine with experts from contaminated land, waste management and recycling, occupational hygiene, laboratory analysis to provide the latest methods for efficiently and safely managing bulk asbestos contamination.  Impacts of asbestos contamination in the recycling sector is also addressed.  See more.  Register Here.
This seminar will bring participants up to speed on the new environmental obligations under the NSW, Victorian, Queensland, SA, other states National and Federal Environmental environmental law and policy changes. It has been designed to assist sites to update their EMS or ISO 14001 legal registers. Others will find the session packed with the latest new requirements and issues affecting environmental management at business operations.  See more... Register here...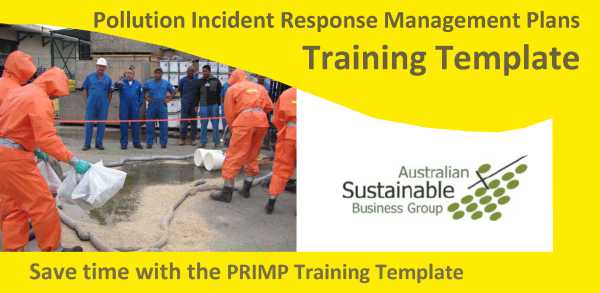 ASBG can assist you by preparing and delivering training requirements to support your PIRMP.  This will  assist NSW environment managers meet their PIRMP training obligations and save time.  At $350 this is a low cost way to comply with your PIRMP requirements. See more...