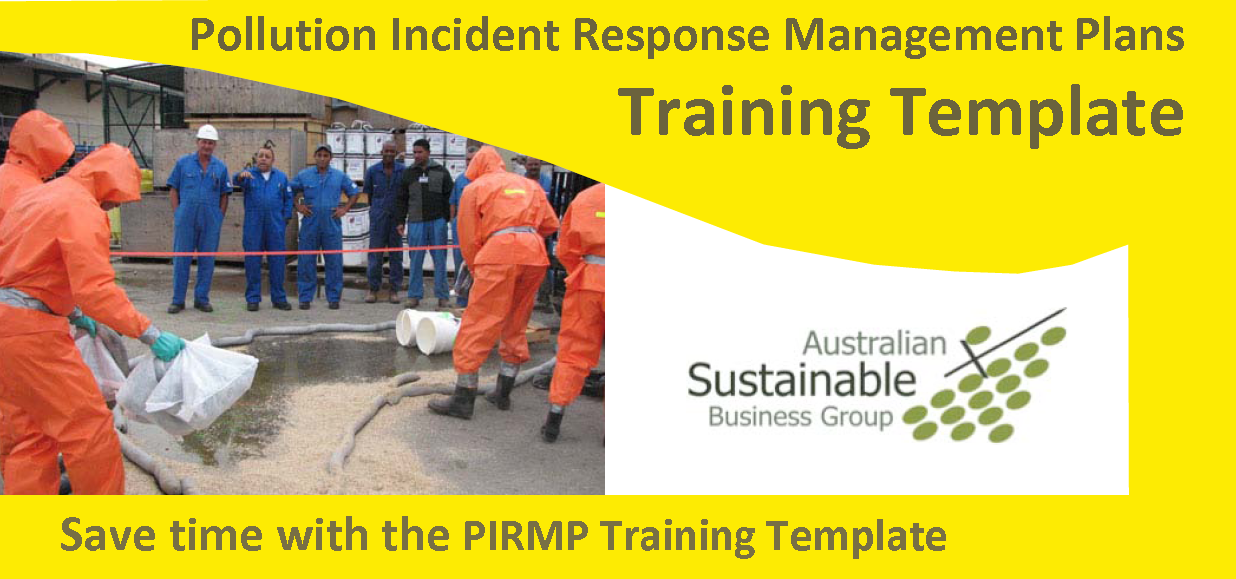 ASBG's PIRMP Training Template will help you comply with the annual PIRMP training obligations

Comply with your Pollution Incident Response Management Plan on training with little fuss.
ASBG PIRMP Training Template gives you:

PowerPoint template ready to fill in with your site details

Covers key Legislative messages relating to PIRMPs

Can be incorporated into existing emergency response training
Notes for the trainer to follow
What does the template pack include?
Key site specific areas are clearly identified
Due Diligence and legislative overview of PIRMP requirements
Focuses on your prioritised list of pollution risks
Designed to complement spill response training
Template questionnare to check competencies
Record sheet of training undertaken
Details:
Price: $350 (Includes GST)
ASBG's Training Template will be emailed to you after payment has been recieved.
Tax invoices and receipt will be issued.  Use the link below to book and pay for your PIRMP Training Template.

Contact ASBG on 02 9453 3348 or fill in your details on the flyer below.