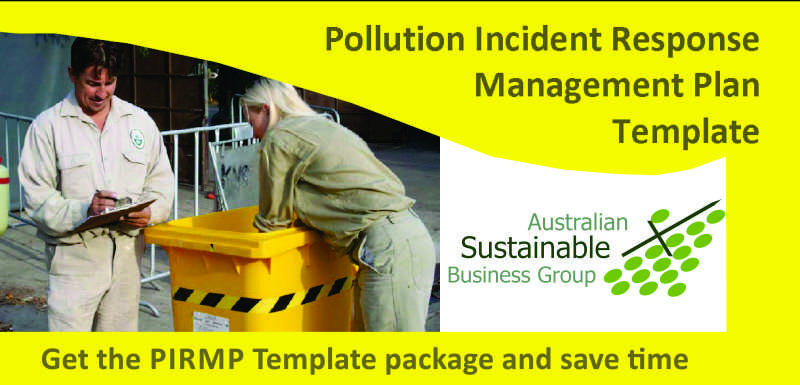 ASBG's PIRMP Template will get your site ready for compliance with the new legislative requirements
Prepare your Pollution Incident Response Management Plan quickly with the aid of ASBG's PIRMP template package.
Over 40 pages of a fill in the blanks template will greatly speed up your compliance requirements for your sites with Environment Protection Licences.
What does the package include?
Template document in Microsoft Word docx

Legislative details on what is required

Example list of internal reference documentation

Listing of Local Government and Ministry of Health contact details for NSW with map of Local Government areas


3 hours of consultancy assistance with the package (on-site visits can be arranged)
Attached below is the first 10 pages of the template which includes the table of contents.

Details:
Price: $1,500 + GST
Available to EPL holders only.
Consultancy assistance of 3 hours is included, at mutally agreed times, additional consultancy is at $150/hr.
On-site visits can be arranged – additional costs for more than 2 hours travel time may apply.
It is recommended to use the consultancy service after you have completed your Draft PIRMP according to the template.
The template is a guidance system only hence the amount of work required to comply with the PIRMP requirements will vary with each site.