ASBG is a business representative body helping organisations deal with the substantial and rapidly changing environmental, and greenhouse laws and helping them to become more sustainable.
Below is are our current set of environmental training and environmental seminars to assist you in being better at managing environmental issues at  your site. We also run many other member events and more details are available on our website.
Environmental Training and Environmental Seminars

Contaminated Land - Current Trends and Updates  seminar is aimed at assisting land owners, environmental professionals and others dealing in contaminated land management to get them up to speed on the current issues.  SEPP Remediation of Land review impacts on planning consent issues with many more remediation works to require development assessment and introduce new roles for Certified Practitioners and Auditors.  PFASs and asbestos and dealing with site assessment  some of  issues covered.  See more...   Register here..
A one day seminar on how to best rid NSW of the scourge of asbestos and its contaminated materials.  Key issues include; screening condemned stockpiles to limit disposal, stocks left in the system, contaminated soils, site management and analysis.  Impacts of asbestos contamination in the recycling sector is also addressed.  See more .... Register here...

A seminar and workshop on compliance with the Pollution Incident Response Management Plans (PIRMP), especially on meeting the regulated testing and training requirements on all sites with Environment Protection Licenses.  The Workshop will also overview PIRMP plans to pass EPA audits, and ways in how to improve your emergency responses. See more... Register here...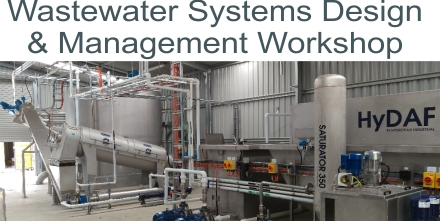 This is a practical one-day course which provides and overview of common wastewater systems design and treatment equipment used to meet sewer and stormwater acceptance criteria. Solid liquid separation, Biological treatment, chemical treatment, tertiary treatment and maintenance and operation of key equipment will be covered.
This workshop will help you assess and manage your wastewater treatment system issues via a workshop and assist in getting you the answers you need.  See more...   Register Here.
An intense 2-day workshop designed for managers, and senior personnel to come up to speed on the practicalities of environmental management. It deals with the typical issues covered day-to-day by environmental managers. The course is well suited for managers who have been recently given environmental responsibilities. See more click here...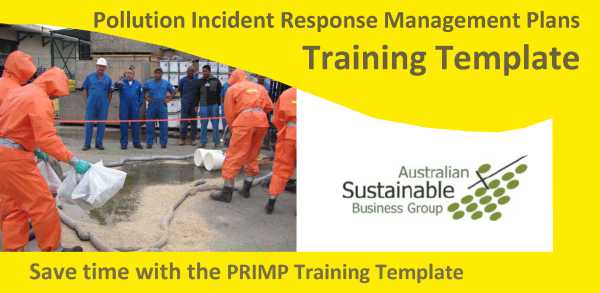 ASBG can assist you by preparing and delivering training requirements to support your PIRMP.  This will  assist NSW environment managers meet their PIRMP training obligations and save time.  At $350 this is a low cost way to comply with your PIRMP requirements. See more...