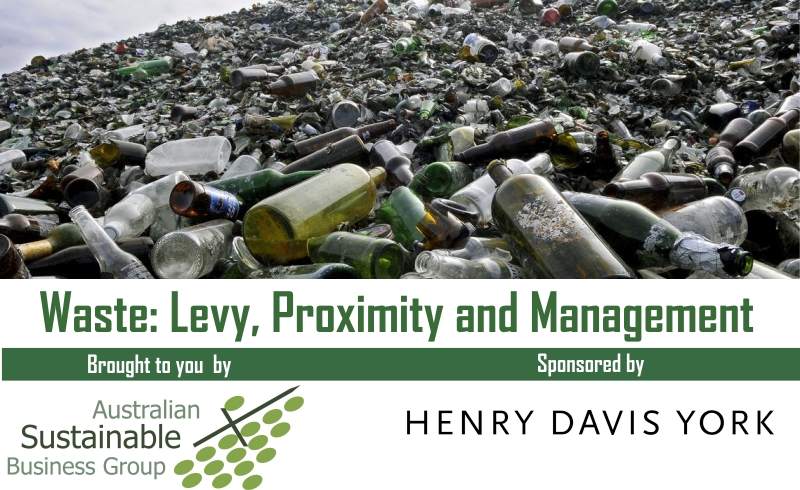 The seminar will discuss the significant changes in the pipeline and issues for NSW's waste regulation:
Removal of the defunct NSW Proximity Principle with moves to replace it by a Nationally based framework.
Long haul transport of waste from Sydney to Queensland with pressure to keep it local and levy paying.
The recently released draft Waste and Resource Recovery Strategy identifies major gaps.  Can they be filled?
Rescuing recycling in NSW is another topic as China bans imports cutting into already poor recyclate markets.
ASBG offers a morning seminar on the current issues affecting waste management in NSW. Following this is the afternoon workshop on Waste Classification and Use of Resource Recovery Exemptions.
8.45 am SEMINAR: NSW's Waste Reform Implementation
This seminar section covers the most recent changes to NSW Waste laws including:
Getting the right balance between environmental protection, recycling and waste treatment
Liabilities in the management of wastes under NSW pollution and waste laws
Probable changes to the POEO (Waste) Regulation 2014 – The likely repeal of the proximity principle and levy changes are likely changes that will impact on recycling, the waste sector and generators
Threats to recycling and resource recovery; markets, levy impacts of contaminants
1 pm WORKSHOP: Waste Classification & Use of Waste Exemptions:
Waste licensing under the POEO Act and legal dangers for generators and the waste industry
Overview of the new and specific Resource Recovery Exemptions guidance documents for new RREs
Assess the details and workings of Resource Recovery Exemptions and how to apply them
Properly classify controlled waste according to the new Waste and other classification guidelines
Overview the triggers for hazardous waste classification e.g. dangerous goods
Detail uses of the TCLP, CT tests and putrescible test; when to use it and what to test for and how the test works
Identify the new immobilisation documentation requirements and how and where to use immobilisation
Examine the tracking system for controlled waste in NSW and interstate
This seminar is sponsored by Henry Davis York (HDY).
Price:
        Seminar Only            Workshop Only               Both
ASBG/HDY members
              $260                      $270                            $395
Non-Member
              $320                      $330                            $485
Notes, morning and afternoon teas & lunch is included in full package

 

Time:    8:45 am rego. 9 am to ~4:45 pm
Date:    24 November 2017
Venue:  Henry Davis York, L10, 44 Martin Place Sydney
Register and pay by Credit Card or Register and be invoiced
Download the full agenda in pdf format below: